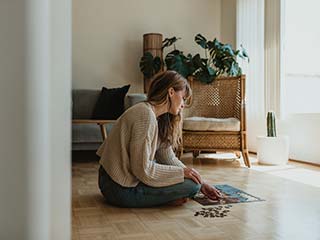 It's easy to forget about air duct hygiene. After all, ventilation ducts are out of sight and usually out of mind at least for most people. The consequences of letting dirt build up in an HVAC (heating, ventilation, & air conditioning) system are invisible at first. Over time, they gradually get worse, and unfortunately, it's often a slow enough progression for people not to notice for a long time. Meanwhile, their air quality, electrical bills, and climate control all suffer. If they don't catch it in time they could need much more expensive HVAC motor repairs, or even a full replacement, when the overworked unit breaks down. Even worse, there could be health consequences.
Here are the three most important reasons that you should get your air ducts cleaned at least once a year, and probably more than once!
Clean Air Ducts Keep Air Quality High
Air circulation is a big part of keeping a healthy indoor environment. Unless it comes with air filtration though, it can be an even bigger liability. HVAC systems channel a lot of outside air through a pretty narrow space over time. Even if the outdoor air quality around your property is great, there will always be trace amounts of dust, pollen, and fumes. Most of that stuff gets caught in the HVAC intake filters, and most of what's left ends up settling on the air duct interiors. If enough dirt builds up in the system, the air coming through it starts coming out worse than it was going in. Being a dark, enclosed space, air ducts can also grow mold if left dirty for too long.
Reduced Energy Costs
Dirty ducts don't just make the air that goes through them worse. They also make a rougher, more difficult environment for the air to pass through in the first place. This is a particularly big problem if you sometimes go weeks or months without running the fan, as it gives moisture time to condense and cobwebs to appear. Dust, rust, and silk all push back against the HVAC's motorized fan, which means it has to work harder. If the duct filters got clogged with dust, the task becomes even harder, and power consumption rises. In time, this can also lead to more dramatic consequences.
Makes Your HVAC Last Longer
Your HVAC unit is an electrical machine, and like any other machine, it suffers wear and tear and eventually needs maintenance. If the fan is meeting a lot of resistance, it has to work harder and wear and tear build up a lot faster. Worse than rough dust layers, rust flakes, and cobwebs on the duct interiors and grates, the air filter screens themselves get stuffed eventually. Having to push air through blocked screens not only kills the air quality but also overworks the fan like little else. Eventually, dust can back up into the motor and fan mechanisms themselves, and then the slowdown gets even worse. Overheating, breakdowns, and even short circuits can ensue. The more often you clean your ducts, fan, and filters, the longer it will be before you need expensive HVAC repair.
Top El Cajon Air Duct Cleaning Services For You
It's vital to have a healthy indoor air quality inside your business, home, or any other type of property you own or spend time in. To help ensure that, you can affordably have the HVAC system cleaned, including the air ducts, and get rid of dust and dirt that tend to settle inside. With annual frequency or more, you'll keep your indoor air quality high, and improve airflow to keep energy expenses low. For more info, get help today from Air Duct Cleaning El Cajon technicians in your area!