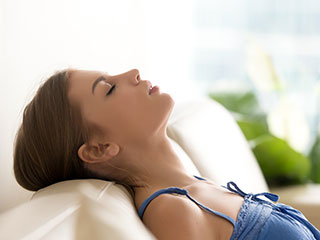 Plenty of contaminants can make their way into your property's ventilation system. Mold spores, dust, and dirt can all be borne through every room in your building, causing a lot of potential problems for anyone living or working within it. Many of these issues are hard to spot until it's too late, so knowing the root causes and how to identify them is important. The ramifications of low indoor air quality can be severe - people with respiratory conditions such as asthma can be hit hard, as can the young and old. Air Duct Cleaning El Cajon can help identify whether your air poses a health risk, and will help reduce indoor air pollution.
Airborne Contaminants In Your El Cajon Home or Business
Human bodies are perfectly capable of dealing with a low level of pollution in the atmosphere. We're always breathing in some dust and particles, but we're rarely exposed to a concentrated level of pollution. Problems can arise when contaminants are allowed to enter a limited supply of air, such as that in a building. Because air is recirculated over and over again, people will be exposed to a constant level of contamination. From simple dust to pollens and pet dander, airborne contaminants can have various effects on respiratory systems. If you've got allergies or some other issues, you might find that dirty air ducts affect you more severely than others.
What Causes Bad Indoor Air Quality
Problems can be caused by a wide range of different issues. One of the most common is debris or mold buildup in the air vents. These will often enable particles or spores to enter the atmosphere, particularly if an HVAC system is in use, which will spread contaminants thoroughly around every room. Other causes can be the use of lead paint, poor insulation, or hazardous materials. Certain seasons will see more pollens in the air, as well as dust and small debris. These airborne contaminants can get trapped inside dirty air ducts. This will make some particles circulate through the indoor air of your El Cajon property. Cleaning the air ducts and vacuuming them helps keep the passageway clear and clean.
Health Hazards of Poor Air Indoors
The effects of low air quality can be subtle but can pose a danger to the long-term health of occupants. This is especially true for particularly young or old individuals, or for those with respiratory problems like asthma. Air quality should always be checked regularly in order to catch potential problems. If left untreated, it can cause serious health issues. The presence of pollens and dust in the air can aggravate existing allergies. In fact, stuffy rooms can even cause respiratory issues to develop. This is why at least bi-annual cleaning of your El Cajon air ducts and HVAC system can end up very worthwhile. The cleaner the ductwork, the less airborne particles floating around inside your house, office, apartment, or other properties.
Test Your Air Quality – Clean HVAC Systems
A good way to ensure your indoor air quality remains up to par is with general testing. Of course, it's very much recommended to have the air ducts cleaned at least once a year. This fresh start gives the ductwork clear passageways to allow airflow at an optimal level. Besides air quality, it also helps with energy savings. When you need help with duct leak repairs or various cleaning and maintenance, Air Duct Cleaning El Cajon can help. Let us know what service you require and our nearby HVAC cleaning technicians will carry out any needed tasks. Optimize your indoor air quality to enjoy a fresher atmosphere and pleasant ambiance in your business or home.